Mini Xbox Is The Mother Of DIY Geekery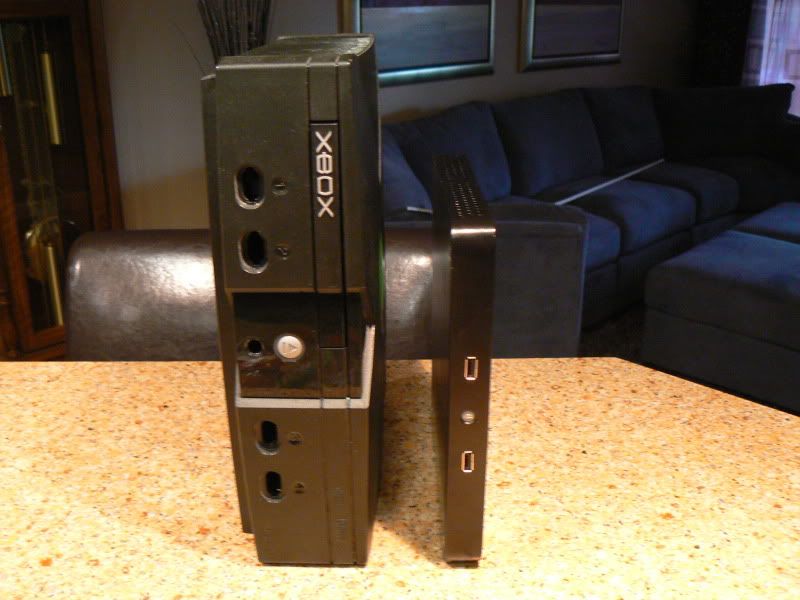 Bandit5317 from Xbox Scene may have created the greatest DIY on the geek market to date. Over the course of six months he took an original Xbox and trimmed it down to a svelte 1″ thick package.
How did he manage such a feat? Well he removed the optical drive, for starters, and added a 320GB hard drive to turn the little console into the XBMC you've been praying for. He also removed the controller ports in favor of some USB and obviously a good portion of the cooling internals. In fact, that may be the one drawback. The smaller frame means the box runs a good bit hotter than you might want.
But she works, and she looks damn good in that tiny black…case. Check his forum post for a gallery of pics.