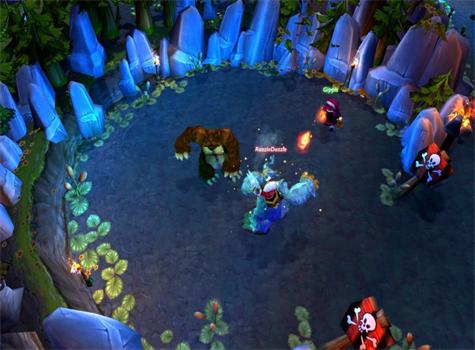 I woke up this morning and decided to fire off a few solo queue matches to get the day started. I've been playing a lot of Shaco lately, mostly crit damage builds, and I've been pretty successful. For the most part I'd say my success has come as a result of other players' negligence – standing in lane at half health with a crit shaco is guaranteed death for most champions. This morning was different. I lost four matches in a row.
I'm not the type to place blame where it's not due, but I think it's fair to say that my team was failing to adapt. In my third matchup we were playing against all magic dealers. They had an AP Shaco, a Morgana, a Karthus, and two others I can't recall. First thing I said to my team was "Magic resist guys." It's a simple solution to a burst damage team. Sure, they're probably going to knock down a tower or two before your resists can catch up to the damage, but by the 25 minute mark, you should be able to fight back fairly easily.
That didn't happen. While everyone agreed on getting resists, my four teammates rushed their favorite item build. Tanks were building for armor, our Ashe was rushing Inifinity, and so on and so on. You can imagine how well it went. Along with the strong pushing power, my team was dying…a LOT. We surrendered at 25.
Obviously solo queue is part of the problem, but there's also the simple fact that people don't adapt enough. They read a new build online and think every game is the appropriate place to try it out. You should be ready and willing to change your plans from the very first item. Waiting till you get that Zeal or Soulstealer could easily be the difference between a win and a loss. That 1200g is a major setback, particularly if you won't make much use of it. Instead, get yourself a Negatron cloak and build for something like a Banshee's. That extra survivability will allow you to stay in lane longer, giving you better farm and the defense to keep your turrets alive.
Posted in: league of legends, PC, Strategy
Tags: ability power, adaptation, adapting, adaptive play, change playstyle, magic damage, magic resist, nuke strategy, nuke team, nukers